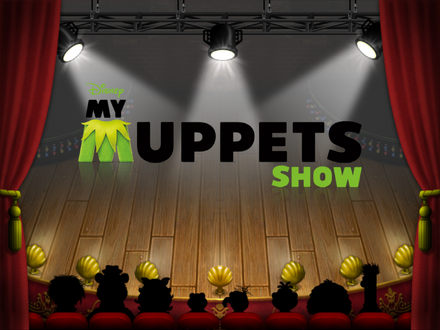 Welcome to the My Muppets Show Wiki
My Muppets Show digitizer combinations and game data
We are a fan-made site dedicated to the game My Muppets Show. We have no affiliation with Disney Mobile or Big Blue Bubble Inc.
About the Game
My Muppets Show is a simulation game released by Disney Mobile and Big Blue Bubble Inc. Their official description of the game reads:
"Join Kermit, Animal, Miss Piggy, and the rest of the Muppets for the performance of a lifetime!
The famous Muppet Theater stage is yours to manage; it's up to you to reunite and recruit the all-star cast of Muppets, and put on the best show ever! Every Muppet that you recruit sings or plays a unique instrument in a larger musical number. Unlock them all to complete your very own Muppets Show in this all-new free mobile game!"
The game is free to download and play, although real money can be spent on in-game currency.
Table of Contents
Latest activity
Ad blocker interference detected!
Wikia is a free-to-use site that makes money from advertising. We have a modified experience for viewers using ad blockers

Wikia is not accessible if you've made further modifications. Remove the custom ad blocker rule(s) and the page will load as expected.